This document describes an example SAP set-up for handling the outbound and inbound emails for these scenarios.
Also refer to:
The FLM specific settings for the Offline scenario can be found in Section 9 of the FLM Installation Guide.
Change the SMTP node to point this at the external SMTP server.
SMTP node set-up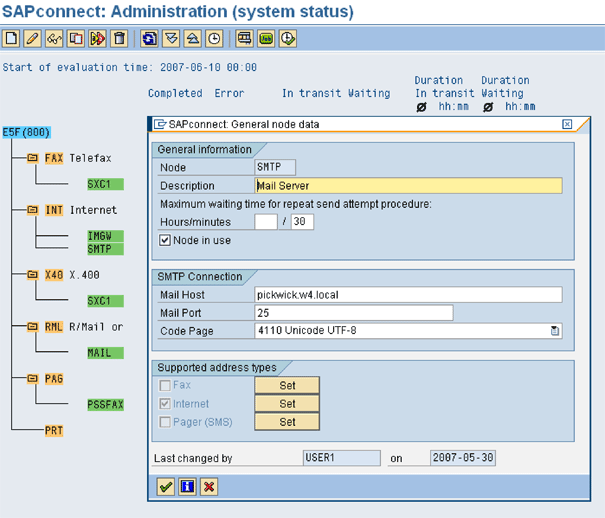 Set up the Internet address types as follows: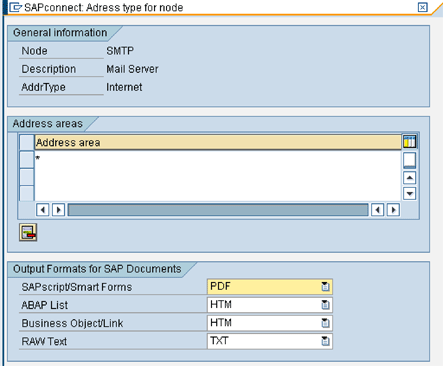 Turn off confirmation of receipt
Use the menu path Settings->Confirmation of receipt.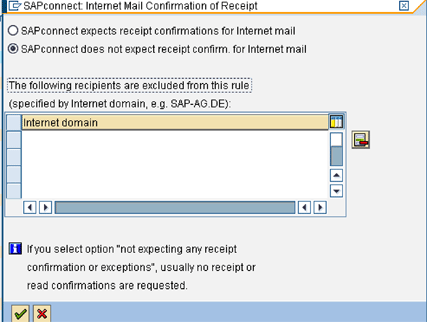 Set default domain
Use the menu path Settings->Default domain. This is the location of the SAP application server.
Execute hierarchy type 'SERVICE' and change the 'SAPconnect' service.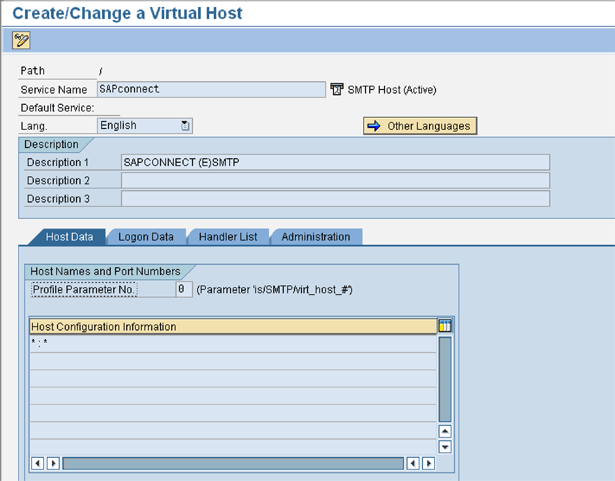 Enter a user id to logon to SAPconnect.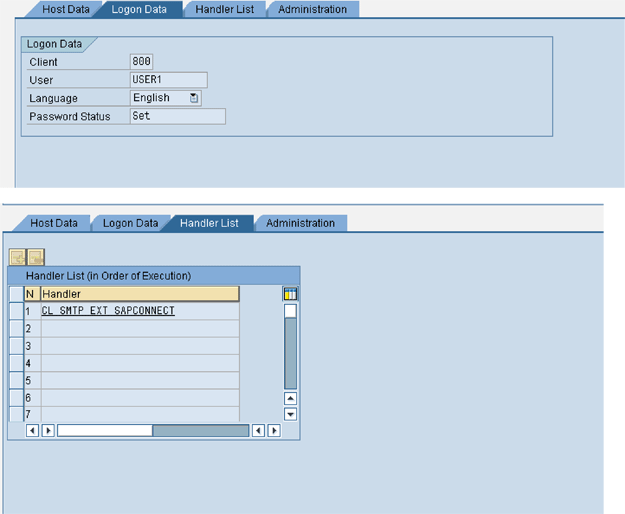 Once the settings are correct, right-click on the SAPConnect service to activate it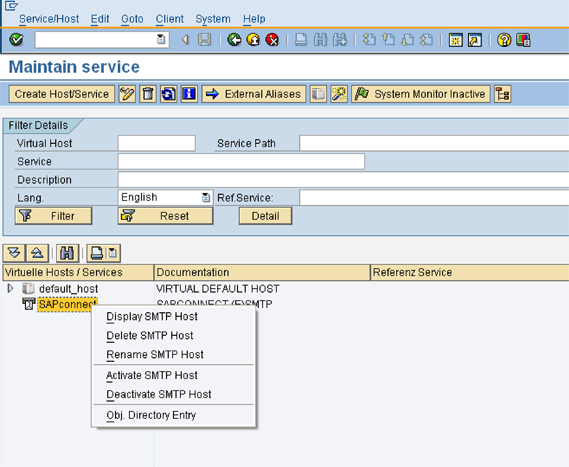 Ensure that the user selected for the SAPconnect logon has an e-mail address, and has a personal time zone that matches the required locale. (Transaction SU01).
Set the Intelligent Message Filter on the Exchange Server in order to enable e-mails from the SAP server. [We needed to set this to '8' in order for the e-mails to be permitted.]
Use the 'Send status' tab with the 'Further' settings in order to track outbound e-mails.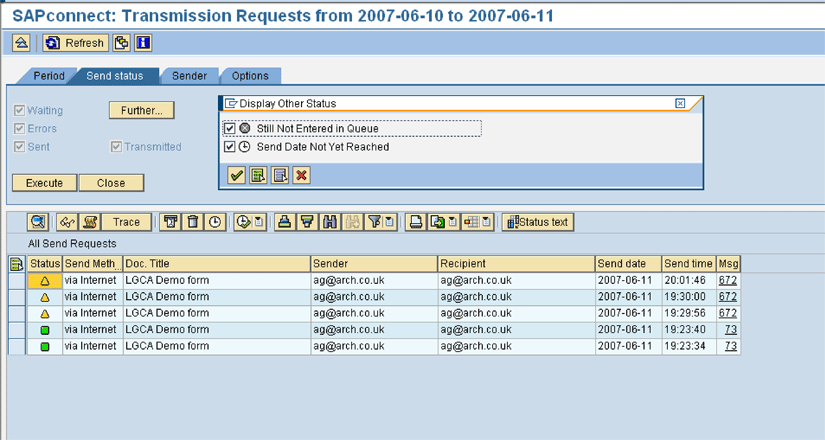 You must schedule report RSCONN01 in order to physically dispatch the emails at the frequency you require.
In SAP Menu goto Office -> Workspace -> New Message
After sending an Internet eamil message check SOST where you may have to manually Start Send Process.
Run program RSPARAM in SE38 to display the profile parameters.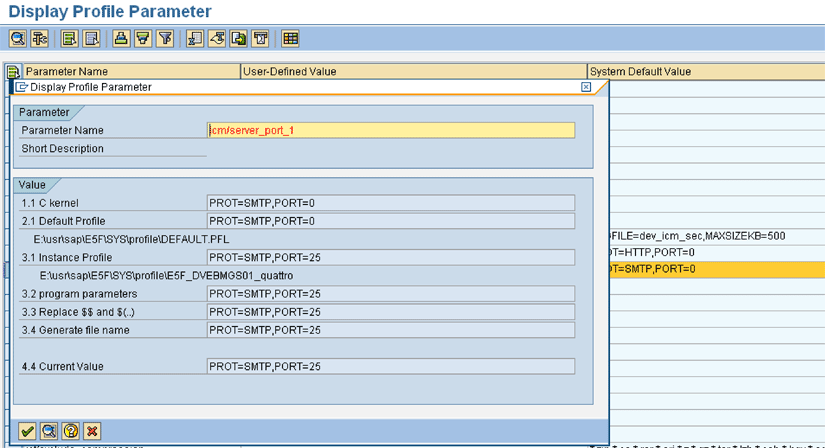 Parameter icm/server_port_1 should be set to to 25 (or appropriate SMTP listening port).
To set the parameter, go to RZ10 and select the active instance profile. Select the Extended maintenance option from the Edit Profile section and click change.
Click create parameter ( or change parameter if icm/server_port_1 already exists ) as follows:
Click Copy. Back out to the Active parameters screen and click copy again. Back out to the Edit Profile screen and click save.
Restart ICM. In transaction SMICM select Administration > ICM > Exit Hard > Global.