To configure Floe105 or earlier releases, please read the configuration guide here
Overview
Floe is a add-on product to SAP NetWeaver ABAP, most commonly used with SAP ERP and S/4HANA.
Floe is used to maintain, generate and dispatch business communication from SAP.
Floe generates email content and can be used with Renda.io for the generation of PDF documents (Floe v210) and SMS text messages (Floe v220).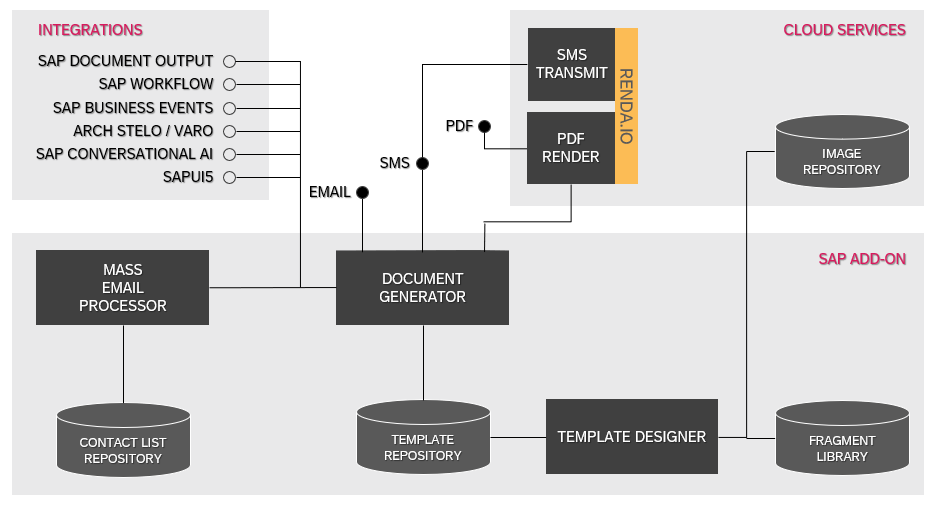 Developers work inside the SAP back-end to configure Floe settings, add integrations and add user-exit code in ABAP.
The Email/PDF/SMS templates are maintained in Floe Designer, a web application, by developers or business users.
Administration